Welcome to Indian Hills Animal Clinic
We are committed to providing exceptional veterinary care to pets in Indian Hills and the surrounding areas.
BOOK APPOINTMENT
Your Other Family Doctor
The staff at Indian Hills Animal Clinic in Tuscaloosa is committed to providing area pets and pet owners the finest veterinary care. We strive to be a welcoming and cost-conscious health care partner for your beloved companion.
Dr. Philip M Smith and Dr. Christina Vincent, along with a team of dedicated pet-care professionals, offer excellence in veterinary medicine for dogs, cats, pocket pets, and birds, all within a welcoming and safe environment. In addition to exceptional care, the clinic's first-class pet boarding facility offers comfortable and safe accommodations for your pet while you are away from home.
Help your pet be happier and healthier!
Pet Wellness Care
At Indian Hills Animal Clinic, we offer pet wellness care based on the belief that prevention is the best means to protect your pet's well-being while minimizing the lifetime cost of care. This includes comprehensive semi-annual physical exams, laboratory work, nutritional counseling, specialized care for senior-aged pets, balanced vaccines, microchip pet identification, and a variety of other veterinary services.
Indian Hills Animal Clinic Tour
We are located in Tuscaloosa, AL. We take pride in being a dedicated community member in Tuscaloosa, Northport, and the surrounding areas. At Indian Hills Animal Clinic in Tuscaloosa, your pet is the hospital's top priority—always.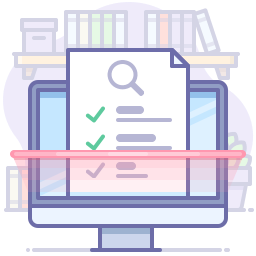 Book an Appointment
Our goal is to provide compassionate care in veterinary service through detailed communication with owners, utilizing modern technologies, continuing education for staff, and thorough pet examinations. Click the button below to make an appointment!
Read What Our Clients Have to Say
Read what our clients have to say about their experience at Indian Hills Animal Clinic. If you would like your testimonial to be featured in this section, please contact us.
The staff was great.. I took my guinea pig in he ended up having allergies got meds and he is doing much better now thank you Indian hills animal clinic .. Nice inside clinic very clean as well..
Amanda K.
Dr. Smith is one of the best vets I have ever had. Dr. Smith has always gone the extra mile for us even when I am out of state, and at another vets office! Dr. Smith has a really great "bed side manner" with my pets, and I NEVER doubt of leave the office anxious. I wish that Dr. Smith and Dr. Rahm were in my town year round, rather then once a year...
Courtnay
My fur babies love coming & staying with them! They always take such good care of them! Other than the pricing I couldn't say more great things about the staff & services….I can call anytime & they are always so willing to help out in anyway they can! But most importantly my fur babies are never upset when I leave them for a trip when I pick them up, so to me that says a lot about them!
Leah Y.
Using CareCredit for Veterinary Financing
From routine appointments to emergency situations or surgeries, the CareCredit card gives pet owners the peace of mind needed to care for pets big and small.
Unlike traditional pet financing or veterinary payment plans, the CareCredit credit card gives you the flexibility to use your card again and again for your pet's procedures.